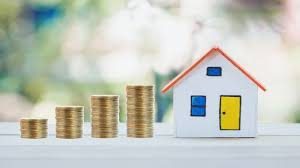 Recently there were changes to the mortgage rules yet again, and one of the rule changes was regarding refinancing your home. At one point in the last 10 years you could refinance your home all the way back up to 95% of its current value, which in many cases has put that property what we call under water or upside down. Basically, real estate markets ebb and flow and if you refinanced to 95% when we were at the crest of a market wave then as markets rolled back you were underwater… clever huh.
Fast forward a few years and the government said 'what a minute, that is dangerous', and it was. Clients now had no options for that property except to keep it, hoping values came back or turn it into a rental and hope to break even. At this point the government now said you can only refinance your home to 80% of the value which of course meant you needed to have equity in the property of at least 20% to make a change. This was an insurable product for many of our monoline lenders at this point, so it was something that was competitive in the market.
Welcome to 2018 and today you can still refinance your home to 80% but the Office of the Superintendents of Financial Institutions (OSFI) and CMHC now say that as a lender you can no longer insure this product. What does that mean for the average consumer? First off, it means that lenders across the board are not offering the same rate for insured mortgages as they are for refinances. The point spread between insured and uninsured mortgages has grown to, on average, .30% higher for 5-year fixed rates and it is .55% higher for variable rates.
To add to this extra cost, the new rules of qualifying at 5.14% which is currently the benchmark rate, applies to all mortgages including refinancing. Overall, the changes make it tougher to refinance and forces Canadians to seek alternative options to take equity out of their homes. In many cases this will mean looking to the private sector at higher rates when they need that money. If you have any questions about refinancing, contact your local Dominion Lending Centres mortgage professional.